THE ULTIMATE TRUCK.
It's the truck you've always wanted.
Developed in Detroit by BLACKLAKE Research and Development, the BLACKLAKE XT1 seamlessly merges OE design, engineering, and function with the best of the off-road world. A fully integrated wide-body, massive 37-inch BFG tires, a custom 5-link rear suspension, and all-new front and rear bumpers for improved approach and departure angles are just the tip of the iceberg… with BLACKLAKE, even the details have details.
This is a truck built for the true enthusiast. This is not a mall crawler, this is not a set of wheels and tires on a leveled pickup. This is a completely integrated, fully functional, off-road masterpiece. This is the giant fireball in the sky ready to end the reign of the dinosaurs, yet again. If this sounds like your kind of truck, we'd love to hear from you.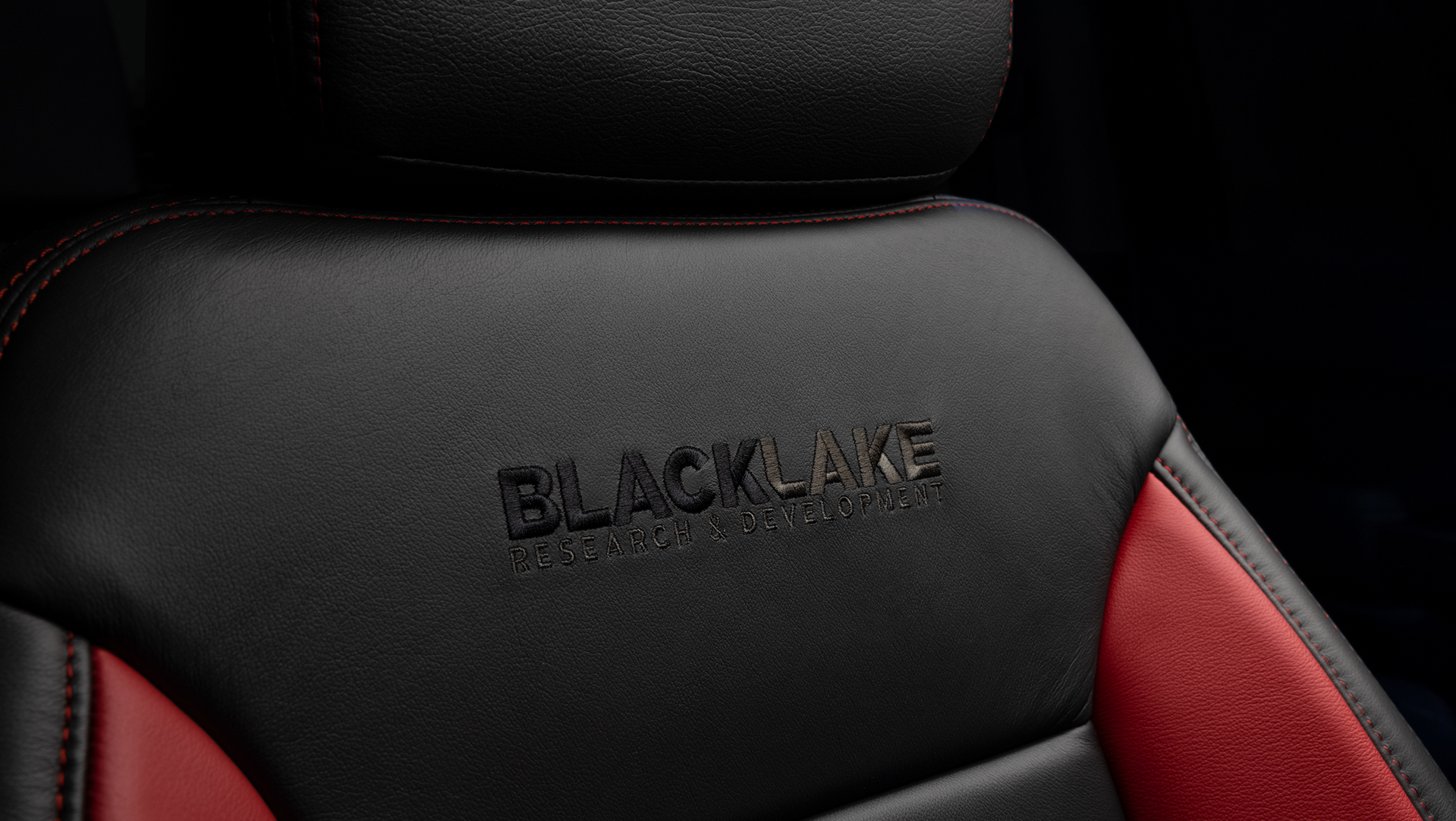 THE
SECRET
IS OUT
The ultimate long-travel wide-body truck. Straight from Detroit. What more could you ask for?
EXCLUSIVELY
EXCLUSIVE
"My buddy has one of those…" is not a phrase you'll ever hear again. Built for you and only you.
LONG TRAVEL
Custom tuned double-adjustable long-travel remote reservoir BLACKLAKE shocks by JRi, Chromoly front and rear control arms,  and a complete 5 link rear suspension system for the ultimate ride on and off-road.
WIDE BODY
The beautifully designed BLACKLAKE exclusive carbon kevlar composite wide-body integrates perfectly into custom front and rear bumpers for increased… everything.
MASSIVE TIRES
Factory fresh 35" or 37″BFG KM3 tires on 0-offset 17-inch Method Racing BeadGrip  wheels. Full flex, full stuff, no issues on road or off, even during the most extreme articulation.
FULLY INTEGRATED
Every component, every detail. Fully integrated, engineered, and validated by BLACKLAKE for you. Even the details have details.
TO LEARN MORE AND TO JOIN TEAM BLACKLAKE, SIGN UP BELOW.
CONTACT BLACKLAKE: 810-201-5566