DEVELOPMENT AND PRODUCTION TIMELINE
2022 / JUNE
Johnson Valley, CA – Official BLACKLAKE XT1 media event in Big Bear and Johnson Valley, CA. Final validation / buy-off ride for updated front suspension system, 37-inch tires, and Method Bead Grip wheels. High-speed whoops, big sand dune jumps, and rock crawling on the King of the Hammers course. Hosted media and YouTube personalities.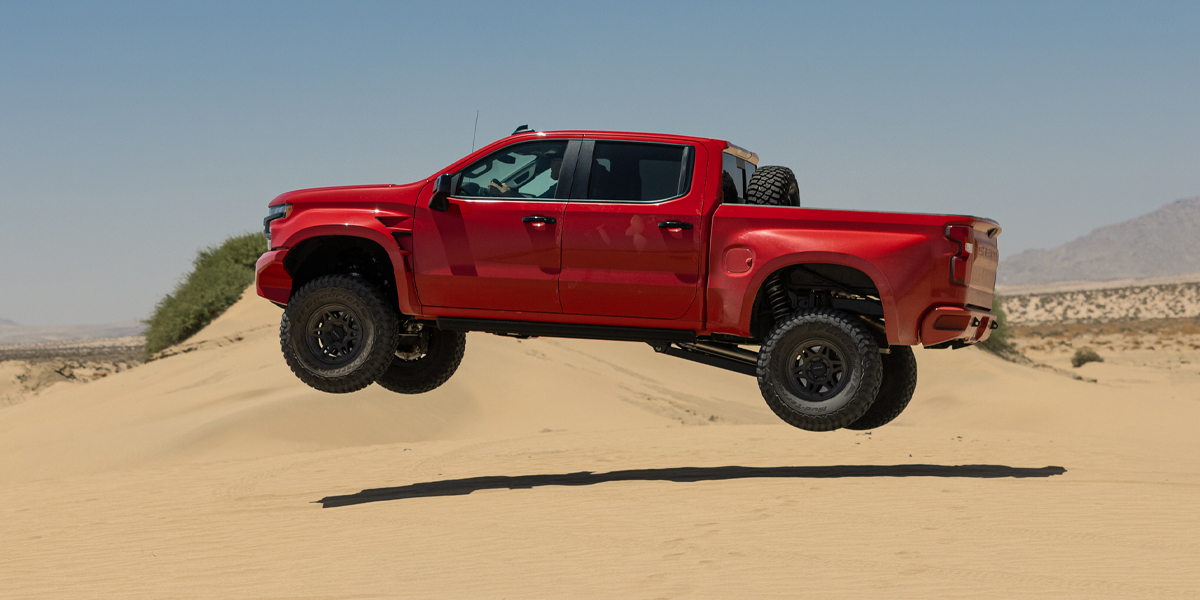 2022 / MAY
Detroit, MI – Government and Fleet Expo (GFX) & Conference at Huntington Place / Cobo.  Official release of Align-Lock product and display at the GFX show.
2022 / APRIL
Mears, MI – Silver Lake State Park ORV Area – testing, evaluation, and photo shoot on the sand dunes at Silver Lake.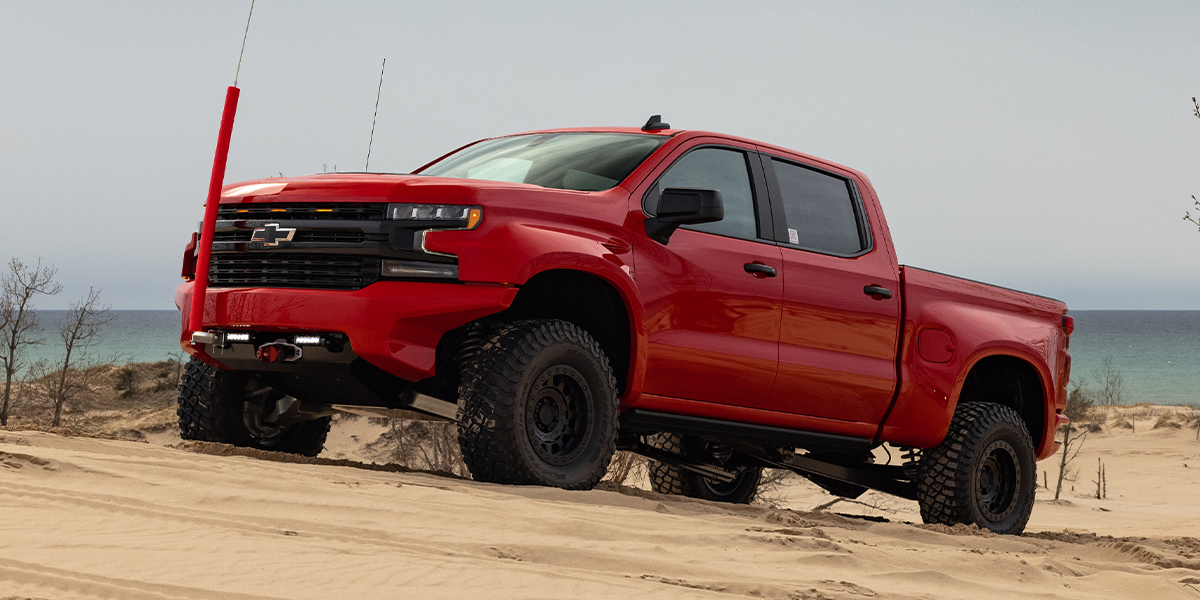 Detroit/Flint, MI – Continuing to refine on-road performance through real world driving, to provide the best balance of the tremendous off-road capabilities with everyday driving tuning of the shocks by way of the remote canister adjustments available.
2022 / MARCH
Detroit, MI – First Align-Lock parts from pre-production and up-fit of development truck
Detroit, MI – XT1 displayed at Detroit Autorama at Huntington Place/Cobo Hall.  Thanks to Pfaff Designs and Murray Pfaff for the invite to join some of his other creations at the D-Lot booth.
Rosemont, IL – Chicago World of Wheels – joined our host Ernie's Auto & Truck Center at their display.  Thank you to Ernie Vole, Jr and his team for welcoming us to Chicagoland and providing the opportunity to show the XT1 to another group of auto enthusiasts.
Dubai, United Arab Emirates – Middle East Business Development trip – assessing market potential and introducing our brand to the region, which included a Blacklake R&D booth at Custom Show Emirates, as well as an evaluation of Dubai desert environment during an afternoon of driving to gain an understanding of the local conditions.
2022 / FEBRUARY
Flint, MI – Full float rear axle design completed for production vehicles
Flint, MI – Development of Align-Lock kit from lessons learned testing in the extreme desert environment conditions, which created the need for a mechanism to maintain front-end alignment.
2022 / JANUARY
Flint, MI – Design updates from Barstow testing and 2021 vehicle development lesson learned integrated into XT1 development truck.
2021 / DECEMBER
Primm, NV – Mint 400 display thanks to BFGoodrich for invite to display at their hospitality tent.
Catheys Valley, CA – Suspension development, engineering and vehicle upgrades performed at Lanternmark Industries.
La Grange, CA – Testing at La Grange OHV Regional Park.
Barstow, CA – Continued suspension tuning and escalated off-road event testing at Stoddard Wells OHV Area.
2021 / NOVEMBER
Las Vegas, NV – SEMA Show, Truck and Off-Road Association (TORA) featured vehicle.  One of 6 TORA vehicles featured at SEMA.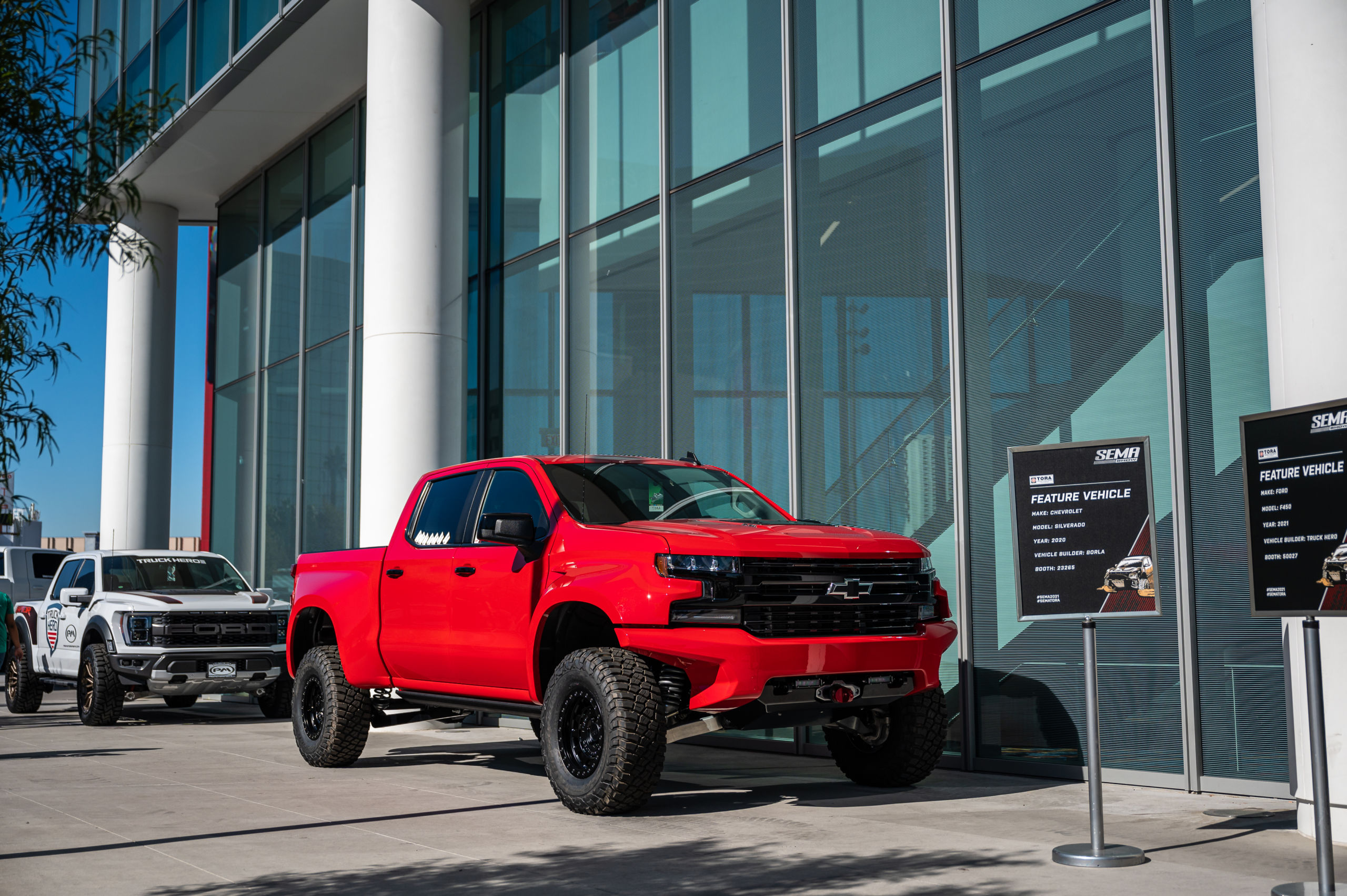 Catheys Valley, CA – design updates from launch event incorporated into XT1.  Thanks to Bryan Kudela and his team at Lanternmark for all the assistance.
2021 / OCTOBER
Drummond Island, MI – Official BLACKLAKE XT1 launch event on Drummond Island, MI.
Fenton, MI – Local Flint- area reveal at Action Water Sports in Fenton, MI.  Thank you to our friends at Action for all the support in providing a great space for us to share the XT1 with local suppliers, partners, and supporters.